Villinvita. Mercoledì in Villa
Villinvita. Mercoledì in Villa
Starting date: Wed, 16 Aug 2017
Closing date: Wed, 11 Oct 2017
Tourists' rate. If you've been here vote it!
0 votes to date
Tutti i mercoledì fino all'11 ottobre 2017 visite guidate, a cura del personale del museo, agli appartamenti monumentali della Villa e alla cosiddetta "Camera di Bianca Cappello" generalmente chiusa al pubblico: una sala così denominata dopo il 1865 per rievocare, con fantasia e gusto neo-rinascimentale, la consorte di Francesco I de' Medici morta misteriosamente nella villa a un giorni di distanza dal marito nel 1587. La visita prosegue esclusivamente su prenotazione nel Museo della Natura Morta: nelle sedici sale del secondo piano della villa, sono ordinate oltre duecento opere e dipinti dedicati alla rappresentazione dei temi e dei soggetti della natura provenienti dalle collezioni delle Gallerie Fiorentine e appartenuti ai Medici.
Copyright:
Ministero per i Beni e le Attivitá Culturali
Map and direction informations from "Agriturismo Fattoria Colleoli" to "Villinvita. Mercoledì in Villa"
Going with Public Transport?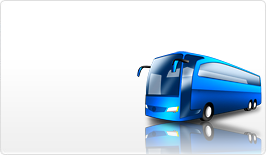 Click here for details on going trip
Click here for details on return trip
Back to Search Page
Back to Search Page
Offers by partners nearby